The Natural Capital Lab works with private and public actors at the intersection of economic growth, employment, and creating business cases for nature. The IDB Group (IDB, IDB Invest, IDB Lab) supports its member countries in implementing a post-2020 global biodiversity framework, integrating natural capital valuation into economic-decision, and in strengthening a sustainable growth and development agenda. We are a risk-tolerant hub, incubating a pioneering biodiversity-led agenda of innovative projects and solutions. The Lab seeks to bridge the gap between traditional environmental and financial actors from the public and private sectors to incubate, accelerate, and scale new solutions to pressing problems in Latin America and the Caribbean.
PRESENTATION OF THE ORGANIZATION
The IDB Group is the leading source of development finance for Latin America and the Caribbean.
It helps to improve lives by providing financial solutions and development knowhow to public and private sector clients.
The group comprises the IDB, which has worked with governments for 60 years; IDB Invest, which serves the private sector; and IDB Lab, which tests innovative ways to enable more inclusive growth.
Image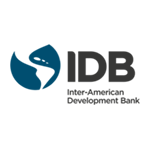 Image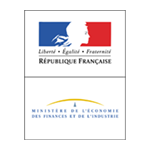 Image