DINAMICA Initiative aims at strengthen the business ecosystem for MSMEs and especially for new, young and/or innovative MSMEs; as well as strengthening the financial sector to promote adequate access to financial services for these MSMEs at the regional level.
Image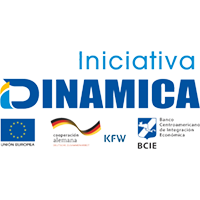 PRESENTATION OF THE ORGANIZATION
The Central American Bank for Economic Integration (CABEI) is a multilateral development finance institution with an international character. Its resources are continuously invested in projects with an impact on development to reduce poverty and inequalities, strengthen regional integration and the competitive insertion of the partners in the world economy, paying special attention to environmental sustainability.
Image