This is the first NCFF (Natural Capital Financing Facility) operation integrating nature-based solutions in a city. A EUR 5m NCFF loan will finance and support the integration of green components into the restoration of public squares and streets, contributing to create green corridors between different areas. In addition, it will contribute to the natural restoration of Athens second landmark hill after the Acropolis, Lycabettus hill.
The operation supports implementation of the Athens Resilience 2030 Strategy and thus contributes to climate adaptation by reducing urban heat islands, increased natural water infiltration, reducing erosion and improving overall attractiveness of affected neighbourhoods and the City. This loan is attached to a EUR 50m framework loan for resilient urban renewal in Athens, and coupled with URBIS TA targeting improvements in resilience of public buildings.
Image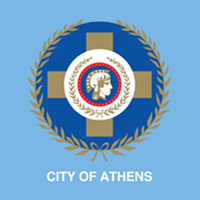 PRESENTATION OF THE ORGANIZATION
The European Investment Bank Group is the biggest global multilateral financial institution and as the EU climate bank, is supporting a green recovery from Covid19 in Europe and worldwide. Our financing activities, to be Paris-aligned by end 2020, fund Innovation & Skills, SMEs & Youth, Infrastructure, regional Cohesion and Climate & Environment. We work closely with fellow development banks, to finance sustainable development.
Image